Locally Owned in St. Maries, Idaho
Vandenberg Construction was founded upon the principal of Quality.
Ryan Vandenberg decided to step out, filling a gap in the contracting industry where quantity had preceded quality. As a finish carpenter, Ryan understood the value of fine craftsmanship and has brought those principals to the construction industry as a whole.

Today, Vandenberg Construction is insured and licensed, offering residential and commercial new construction, remodeling, and exterior services in St. Maries, Coeur d'Alene and surrounding areas in Northern Idaho. With more than 20 years of construction experience and numerous satisfied clients, we continue to accomplish what Ryan set out to do, adhering to a higher standard of quality from which we benchmark all that we do.

The Difference is Quality.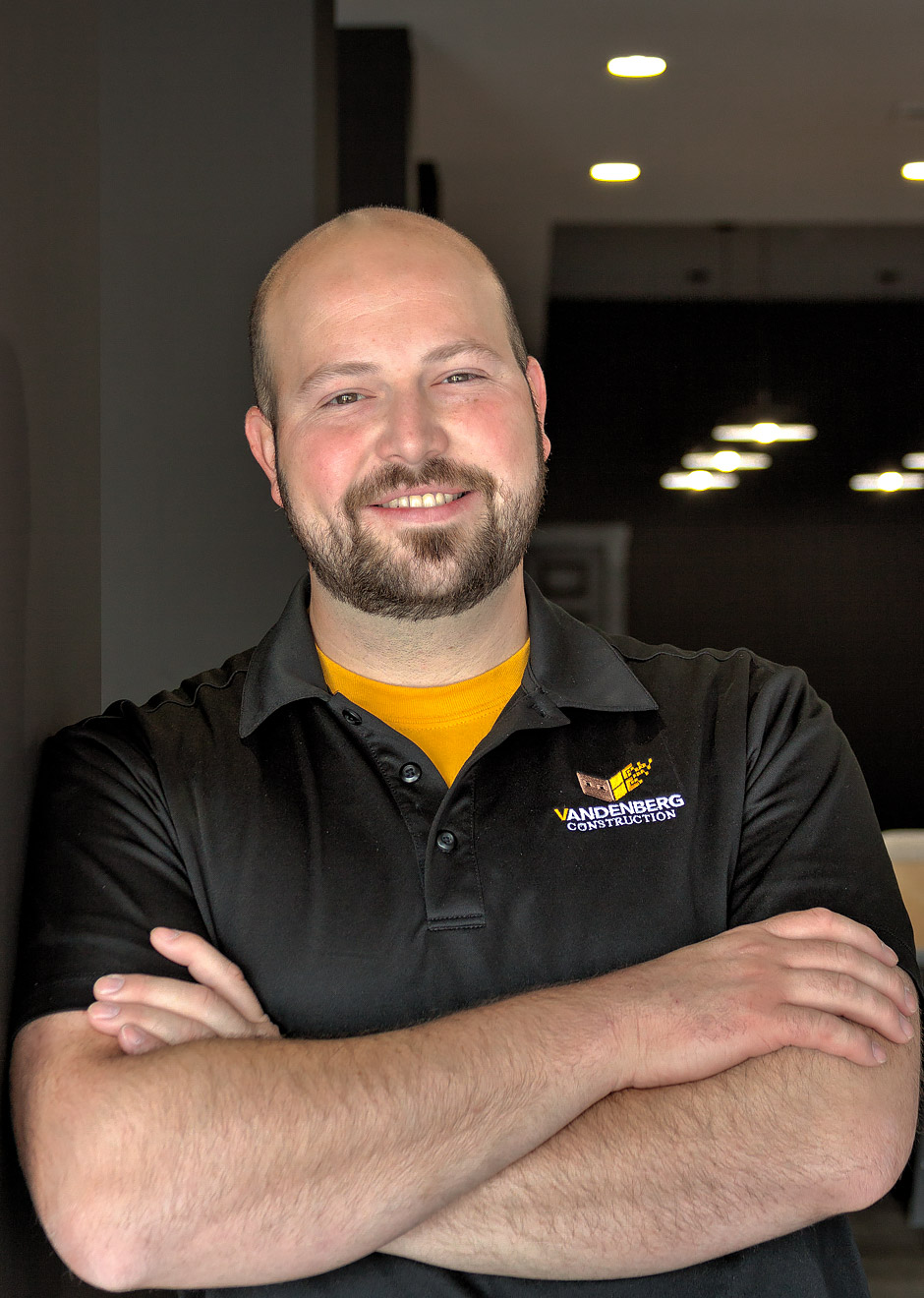 ---
Vandenberg Construction's commitment to quality of workmanship, integrity, and communication is what sets us apart from the competition.



Quality of Workmanship
Our primary mandate is to deliver best-in-class construction and craftsmanship. Whether we're framing a wall or tiling a bathroom, our work is our signature and it's what our entire company is measured by. Our dedication to quality workmanship guarantees an end result that you'll be proud of.

Quality of Integrity
Being believers in Jesus Christ, we whole-heartedly believe in being upfront and honest about our business practices and your project. While a worker does deserve his wages, we don't believe in overpricing projects for our own gain, but rather pricing your project in a realistic manner, doing the job well, and creating a quality product for a satisfied client. We also believe in doing the job right, which includes following all local building codes and pulling required permits.

Quality of Communication
Our goal is to work as closely as possible with you throughout the entire process to ensure clear and open communication. We begin with a Pre-Project Assessment to better understand your requirements, and offer ideas and suggestions from our own experience. Then we establish a realistic budget and timeline showing you what to expect as the project progresses. Through this pre-assessment, even before your project begins, you know what to expect and we know what to deliver.

Whether you're building your dream home or remodeling your master bathroom, quality of workmanship, integrity, and communication ensures your project is a success.


Subcontractor Standards
In addition to Vandenberg Construction's own staff, we've created good relationships with local, licensed and insured subcontractors. We ensure that our subcontractors adhere to the same level of quality that we hold ourselves accountable to.
Quality is key at Vandenberg Construction and we make sure that holds true for our subcontractors as well.
---
Vandenberg Construction's goal is to work as closely as possible with you throughout the entire process of your project. This enables clear and open communication, ensuring that everyone is on the same page. At any point during the project, we're just a phone call away at ‭(208) 582-8733‬.



1. Inquiry and Evaluation
Submitting an initial inquiry helps us better understand your project from the start. Next we evaluate your project and a member of our team will respond within 10 business days.
Submit an Initial Inquiry here
.
2. Site Visit
After initial correspondence via phone or email, we set up a time with you to visit the site where the work is to be completed. This helps us begin our Pre-Project Assessment.


3. Design Consultation
Following the site visit, we provide the option for a paid design consultation. During this meeting, we'll discuss your design ideas and begin discerning your needs and wants, likes and dislikes, and get an overall understanding of your project.


4. Drawings and 3D Renderings
If you decide to take advantage of our Design Consultation, we'll begin working on drawings and 3D renderings that will help you visualize your project.*
See some examples of 3D renderings.
5. Pre-Project Assessment and Cost Estimate
After the design consultation, we assemble a Pre-Project Assessment, outlining your projects requirements, and a comprehensive cost estimate of the work that is to be performed.
6. Design Presentation and Decision
Next we will meet with you and present our design through 2d drawings and 3D renderings. We will also present the overall project estimate, answering any questions you may have. At this point, you can determine whether or not you would like to move forward with us.


7. Contract and Deposit
Upon deciding to proceed, we will move forward with signing the contract and collecting the initial deposit that was agreed upon during the Design Presentation.


8. Permits
If a permit for your specific project is required, then we will make sure to work with your local municipality, acquiring those permits. Vandenberg Construction is sure to adhere to all local building codes and permit requirements.


9. Orientation
Prior to construction, we being determining all of the design details like colors, fixtures, faucets, etc, with the help of 3d renderings and walkthroughs. Choosing these details upfront, helps alleviate confusion and scheduling delays during construction. We also review scheduling and answer any remaining questions you may have before construction begins.


10. Begin Construction
Once everything is in place, construction will begin. If the project is longterm, we will schedule Milestone Meetings throughout the project for updates on the project's progress, ensuring open communication.
*Design Consultation/Drawings and 3D Rendering pricing is based on size and detail of project. If you choose to hire Vandenberg Construction for your project, the initial cost of your Design Consultation/Drawings and 3D Renderings will be deducted from your final invoice.
---
Vandenberg Construction focuses on four main areas of construction: New Residential Construction, Residential Remodeling, Commercial, and Exteriors. Throughout the construction process we also offer design services with 3D modeling and renders to help you design and visualize your project.

We also have good relationships with local, licensed and insured subcontractors for electrical, plumbing and HVAC. We'll act as the contractor, bidding, managing and completing your project so that the liability and management is on us. Quality is key at Vandenberg Construction and we make sure it is for our subcontractors as well.

Below are some examples of services we provide.

New Residential Construction
Home Construction
Room Additions
Decks
Awnings and Porches
Residential Remodeling
Kitchens
Bathrooms
Flooring and Tiling
Drywall
Finish Carpentry
Commercial
Remodeling
Finish Carpentry
---
Hear it from Our Clients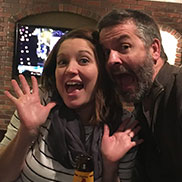 ★★★★★
Chrissa Webster
/ Home Owner
They do beautiful work! Very high quality and professional. Can't wait to have them back to do more projects for us!


★★★★★
Thanks for your attention to detail and care and concern for our family as you worked around us. Your work is highly regarded and recommended!
★★★★★
Melinda Baum Shaw
/ Home Owner
We've had them on three projects and did a wonderful job! Highly recommend!


★★★★★
Tyler Brickley
/ Business Owner
Love them! Asked for a quote from three companies Vandenberg responded right away and were super professional. Very pleased and will continue working with them in the future.
★★★★★
Chris and Julia McGathy
/ Home Owner
We had Vandenberg construction remodel our garage into a play room. After all was said and done, it was better insulated and the perfect place for the kids to enjoy!
★★★★★
Darlene Andrews
/ Home Owner
Ryan, Your craftsmanship was wonderful. I always get a quick response from you when asking a question. I would highly recommend you to my friends and family!
★★★★★
Jeff and Teressa Eastman
/ Home Owner
Vandenberg Construction provided the utmost professionalism in completing the projects in our home. The craftsmanship, attention to detail and materials used are stellar. We would not hesitate in recommending Ryan and Vandenberg Construction to anyone!
Ready for Vandenberg Construction to turn your project into reality?
Start by selecting the button below to fill out our Initial Inquiry form.
Or if you would rather, feel free to give us a call at ‭(208) 582-8733‬.
Let's Build Something